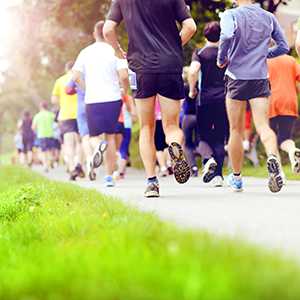 From heel pain/plantar
 fasciitis, bunions to foot and ankle sports injuries, we are here to help. Elite Foot and Ankle remains on the cutting edge of advancements in the field of podiatric medicine and surgery. We are constantly seeking new, more effective — but always proven — techniques to improve our quality of service and provide the most efficient and effective treatments possible.
We believe a multidisciplinary approach is often essential to achieve the desired outcome. Our staff works closely with family practice physicians, internists, rheumatologists, pediatricians, orthopedists, vascular surgeons and physical therapists to provide patients with the best possible care.
Whether exploring the diagnosis of foot pain or coordinating with a podiatrist for surgery, our approach allows patients to recover quickly while medical costs are contained.
FOOT AND ANKLE TREATMENTS WE PROVIDE INCLUDE:
» ankle problems
» arch strain
» arthritis: foot & ankle
» athlete's foot
» bone spurs
» bunions
» cartilage & tendon abnormalities
» children's feet/parents guide
» corns and calluses
» diabetic foot care
» fractures: foot/ankle
» ganglions/cysts
» heel pain
» heel spurs
» high-arched feet
» ingrown toenails
» leg length differences
» ligament tears
» lower leg injuries
» flat feet/low-arched feet
» metatarsal pain
» plantar fasciitis
» tendon injuries
» ulcer care: leg & foot
» warts, skin rashes & growths
OUR OFFICES
6024 Hoover Rd., Suite F West
Grove City, OH 43123
(614) 539-4964 phone
(614) 539-4609 fax
18 Grace Drive
Powell, OH 43065
(614) 547-7212